Thank you for all who joined our conversation with our Latinx creators! We hope you enjoyed the conversation as much as we did. 
Below you can find an edited recording of this chat along with helpful resources. Additionally, we've provided a survey to get more details on what you may have enjoyed or changed about the event. 
Checklist for working with content creators: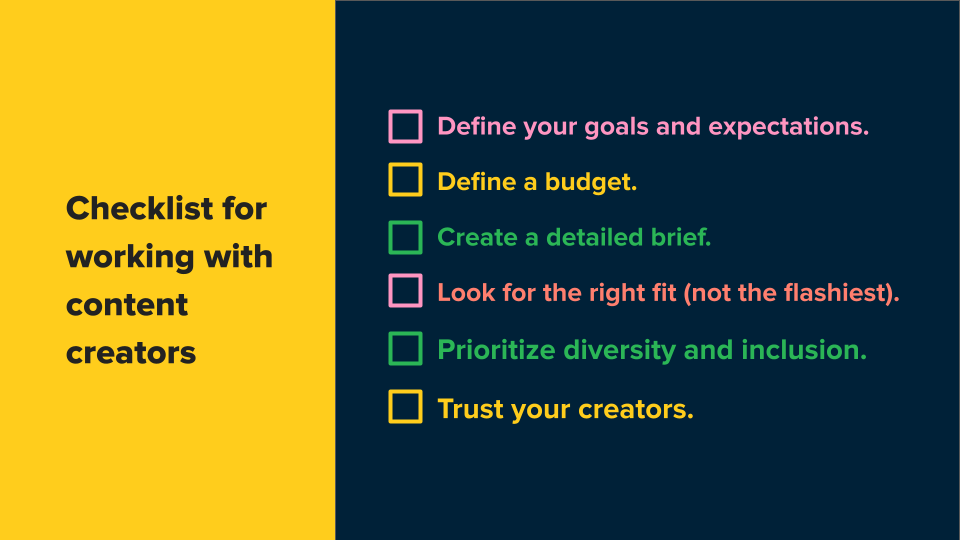 Additional Reading Resources:
Would you want to see another one of these events again soon?