If you'll be at Dreamforce this week, make sure to stop by and say hello! We will be in Booth 328 and would be thrilled to see you!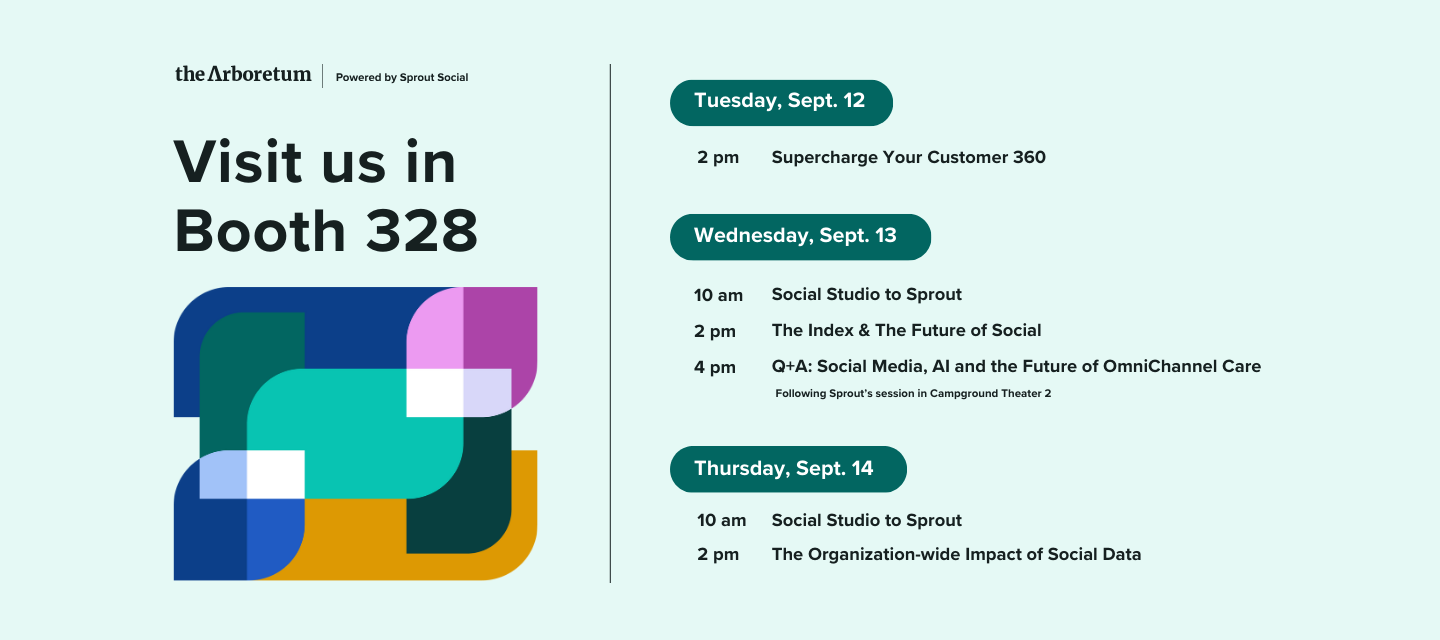 On Wednesday, September 13th at 3:30pm make sure to mark your calendars for a conversation with @ryan.barretto and Colleen Geiselhart: 
Social Media, AI, and the Future of Omni-Channel Care
Today's consumers have higher expectations and more access to brands than ever before. Social media and AI will be vital to remaining competitive and ensuring impactful omni-channel care. 
Speakers: Ryan Barretto, President at Sprout Social, and Colleen Geiselhart, Vice President, Solutions Engineering at Sprout Social
When: Wednesday, September 13th at 3:30pm
Location: Campground Theatre 2
Add this event to your agenda here.
Learn more about Sprout at Dreamforce, an annual event by Salesforce. 
Are you attending Dreamforce?