Hello everyone!
A quick reminder, the Sprout Social Index AMA with @mike.blight is on Friday at 11am CST hosted right here in the Sprout Community Hub. 
Thread your questions for Mike here, and follow this link to add the event to your calendar! We will see you there.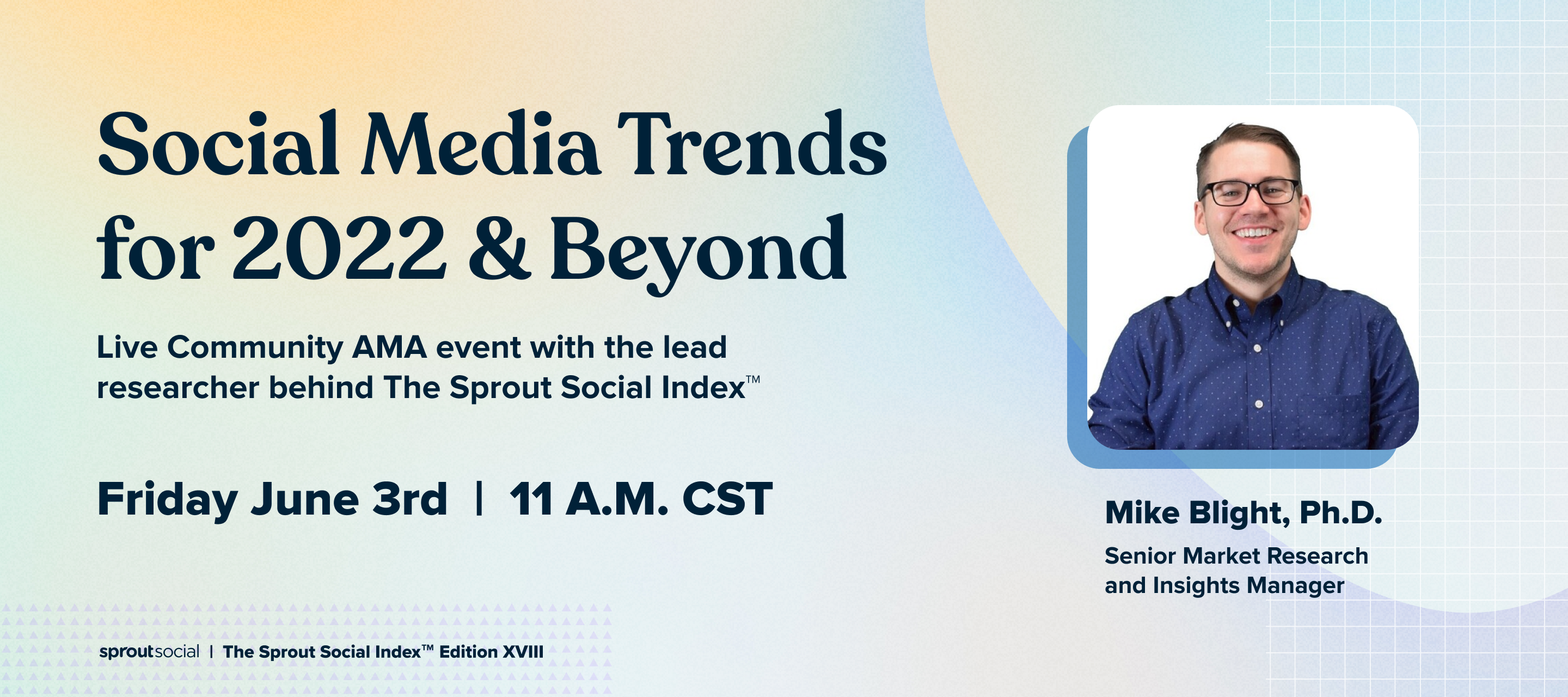 If you would like to send an anonymous question for Mike, feel free to DM me.